4 Steps to Becoming a CRC®
The CRC® was created to fulfill the need for a retirement-specific certification program that demonstrates a mastery of subject matter, a commitment to the retirement planning profession, and adherence to a code of ethics and continuing education.  The following 4-step process is your guide to becoming CRC® certified.
Step 1: Complete the Certified Retirement Counselor® (CRC®) Registration Form.
Register
online
or by faxing or mailing your
Registration Form
.  If you have any questions about the CRC
®
program or would like to register by phone, call
847-756-7350 ext. 134.
Following acceptance of your registration application, expect a confirmation email with information about upcoming exam dates and how to schedule your exam. If you do not receive this email within one week of submitting your registration form, please call the number above.
Step 2: Prepare for the CRC®Examination.
The four-hour, 200-question multiple-choice exam covers the domains of practice and knowledge required to perform tasks listed in the
CRC® Test Specifications
 and should be well understood before taking the CRC
®
examination. You may choose to use your own study materials and other resources to prepare for the examination.
CRC® Study Materials
To help Candidates prepare for the CRC® examination, InFRE offers a set of five study guides. These study guides were developed over a two-year period in accordance with the academic guidance of the Center for Financial Responsibility at Texas Tech University.  The CRC® content is unique in that it not only covers retirement planning accumulation and distribution concepts, but also how to counsel clients and plan participants based on behavioral finance tendencies, different communication styles and gender/generational considerations.


When purchasing CRC® study guides, to help confirm an understanding of important concepts you will have access to:
Quiz questions at the end of each chapter
18 hours or prerecorded elearning review courses
Over 300 practice exam questions.
The CRC® five-part print study guide series will be a comprehensive and cost-effective CRC® exam preparation resource that you will refer to long after you have become CRC® certified. Purchase all five guides at once and receive a $90 discount while also saving on the cost of shipping study guides individually.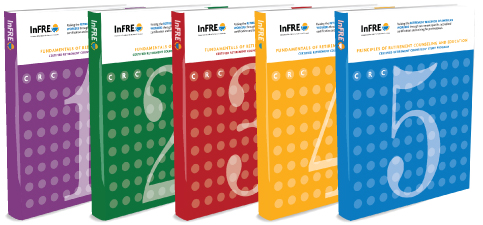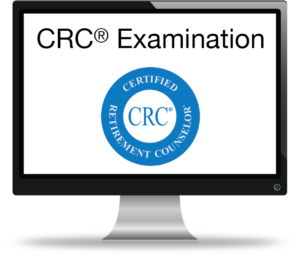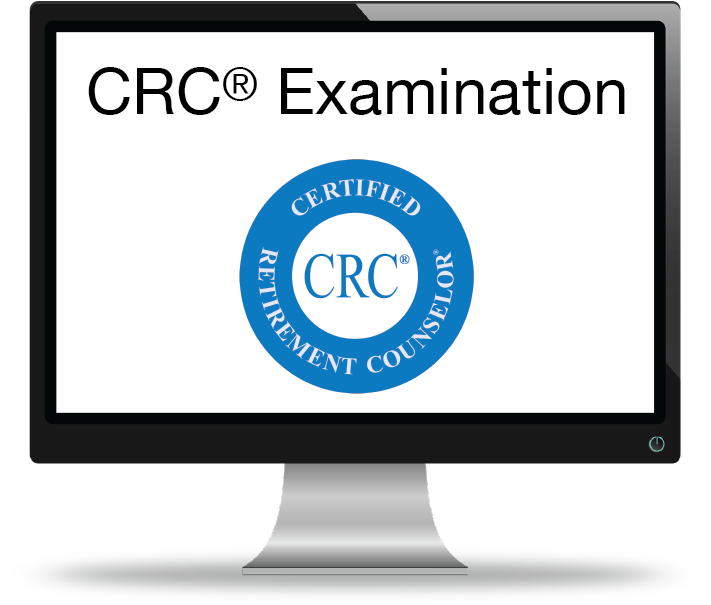 Purchase your CRC® five-part print study guides and pay your exam fee now to save more!
The CRC® exam fee is $550 and may be paid separately at the time you are ready to schedule your examination.  Save an additional $100 on all five study guides when purchasing your study guides and paying the exam fee at the same time. ($550 exam + $420 study guides = $970 total cost).
Save $190 on study guides
Step 3: Pass the CRC® Certification Examination.
Your CRC
®
examination may be scheduled at a Prometric computer-based test center during two-week testing windows in January, April, July and October. When you are ready to take the CRC
®
examination, you may pay your exam fee
online
, or call
847-756-7350 ext. 134.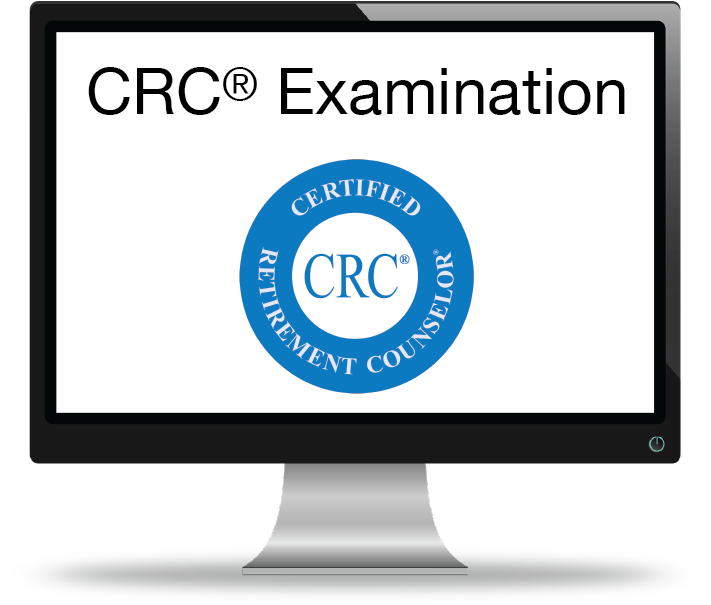 Step 4: Complete the Certification Process.
Once you pass the CRC®examination, Candidates for CRC® certification must also meet the remaining eligibility requirements. Certification is awarded upon:


Verification that the Candidate meets the education and experience requirements of completion of a bachelor's degree (or higher), or its equivalent, in any discipline, from an accredited college or university and a minimum of two years relevant retirement related professional experience (within the last five years) -or- completing a high school diploma or its equivalent and five years relevant retirement related professional experience (within the past seven years).


Completing an initial Certificate Holder's Statement indicating adherence to the CRC® Code of Ethics. A professional conduct review allows for an evaluation of information relevant to acceptable professional behavior by CRC® Candidates.


Candidates who pass the exam but have not met their education and experience requirements have five years from their exam date to complete these requirements.
For More CRC® Information
The CRC® Candidate Handbook contains essential information for Certified Retirement Counselor® (CRC®) program Candidates. 
For more details pertaining to CRC® certification initial and ongoing requirements and other policies, review the CRC® Program Policies Manual.
If you have any questions about the CRC® program or would like to register by phone,
call 847-756-7350 ext. 134.