Fortify your understanding of how to properly administer your public sector retirement plan
Let's face it: those who work with public sector retirement plans now face increased personal responsibility and scrutiny for the administration of their plans. How can you cost-effectively access professional development that will grow the knowledge and skills you need for yourself, your staff and your boards?
Introducing the RETIREMENT PLAN ADMINISTRATION TRAINING SERIES ─ specifically for public sector retirement plans ─by the International Foundation for Retirement Education (InFRE).
Our RETIREMENT PLAN ADMINISTRATION TRAINING is designed to provide the fundamental knowledge needed for successful plan administration by public sector entities who provide retirement  plans for their employees. The series was first created in 1999 by InFRE and NAGDCA's plan sponsor practitioner leadership, and is regularly reviewed for new legislation, trends, practices, etc.
 
Each course is a standalone module; invest in one or all!
Course 1:  Fundamentals of Retirement Plan Design
Course 2:  Fundamentals of Investing (can be substituted for Fundamentals of Investments)
Course 3:  Fundamentals of Plan Operations
Course 4:  Fundamentals of Ethics and Compliance
 Content includes the following, and more!
Background and history of retirement benefits; role of retirement plans in compensation
The fundamentals of investments and investing
The fiduciary responsibilities of the administrator and investment managers
Key legislation impacting retirement benefits
Recordkeeping requirements of plan sponsors
The administration of plan distributions
The role of independent professionals in plan operation
Ethics for retirement administrators
General reporting issues
Defined contribution and hybrid plans as well as plans specific to the public sector, such as
Specific rules regarding qualified defined benefit plans and interaction with supplemental plans
Investment policy statements in defined benefit and defined contribution plans
Investment issues specific to the various types of employer-sponsored retirement plans including both qualified and nonqualified plans
The outsourcing process including
Governmental regulation and the specific compliance requirements regarding plan form and operation that pertain to public sector plans
Fiduciary roles and responsibilities to participants and beneficiaries
Available IRS Corrective Programs
Section 457(b), 403(b) and 401(a) plans
Nonqualified deferred compensation programs rules and benefits
Key considerations in designing and implementing an employer-sponsored retirement plan
RFP and contract development
Selection and management of vendors
The ethics of outsourcing
Five Ways to Learn
#1  FOUR-COURSE, PRINT SELF-STUDY SERIES INCLUDES: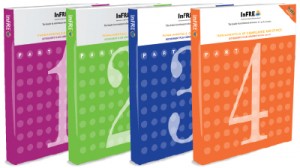 Complete four-volume set of the "Retirement Plan Administrator Series," covering the fundamentals of plan design, investments, operations, and compliance and ethics
Includes a 75-question online knowledge assessment per course and a certificate of completion suitable for framing per course
#2  ELEARNING SELF-STUDY SERIES INCLUDES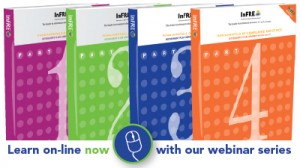 12, 90-minute previously recorded courses
Complete four-volume set of the "Retirement Plan Administrator Series," (a $550 value), covering the fundamentals of plan design, investments, operations, and compliance and ethics
Audio versions of each course are available for download
Certificate of completion suitable for framing is awarded upon successful completion of 12, fifteen-question online exams
#3  LIVE WEBINAR SERIES INCLUDES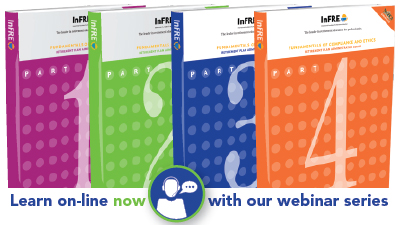 For groups of five or more – Quoted on an as-needed basis. Call 847-756-7342 for more information
18 hours of live content delivered over 12, 90-minute sessions
Complete four-volume set of the "Retirement Plan Administrator Series" by InFRE, a $550 value
Opportunities to ask questions of instructor during each session
Availability of the elearning (pre-recorded) and downloadable audio of each live course in case you miss a live session or need to re-listen to as needed
Certificate of completion suitable for framing is awarded upon successful completion of the series

#4  LIVE ONE-DAY PRE-CONFERENCE SESSIONS INCLUDE
A full-day covering one of the four courses in the Retirement Plan Administrator Series
The print version of the course covered to refer to when needed and display on your professional bookshelf
Opportunities to ask questions of instructor
A certificate of completion suitable for framing
One full-day live pre-conference course – $299. Call 847-756-7342 for more information  

#5  LIVE ONE OR TWO DAY WORKSHOPS
 Best value for training 10 or more people such as boards of trustees, etc.
Includes a full-day of interactive content covering one of the four courses in the Retirement Plan Administrator Series
Each attendee receives the print version of the course to refer to when needed and display on your professional bookshelf
Opportunities to ask questions of instructor
A certificate of completion suitable for framing per course completed
Access to a 75-question online exam to assess knowledge

Quoted on an as-needed basis. Call 847-756-7342 for more information  

 

 
Save
Save
Save
Save
Save
Save