Elearning Retirement Plan Administration Training Course 2
Fundamentals of Investments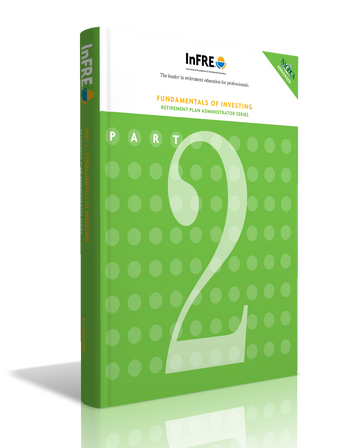 Part 2 of InFRE's Retirement Plan Administration Training Series discusses trustee-directed and participant-directed investments within retirement plans and explains portfolio management theories, investment policy statements, risk and return.
It is important for all retirement professionals associated with public sector retirement plans – call center, plan administrators, plan sponsors, board members – to thoroughly understand the basic concepts and terminology of the investments involved in helping employees secure their retirement futures through their employer-sponsored retirement plan.
This course will expand your technical expertise by covering the fundamental concepts and terminology necessary for effective investing along with topics such as risk analysis, security valuation, measuring performance, and portfolio management and strategies.