Why Become a Certified Retirement Counselor® (CRC®) Professional?
The CRC® retirement counselor certification is appropriate for:
Early career retirement financial planning advisors who require a solid foundation of retirement planning knowledge and skills
Retirement specialists who work with retirement plan participants to help with both retirement accumulation and distribution planning needs
Experienced advisors who would like to enhance their understanding of retirement planning and income distribution concepts and principles while also improving their client communication skills and understanding of behavioral finance issues
Public sector retirement plan counselors employed by state or local government retirement plans to provide counseling and education to employees.
Why a Retirement Planner Certification?
A high percentage of American workers who are still saving for retirement, have a real risk that their retirement savings will not last as long as they do. At the same time, the burden of preparing for retirement continues to shift more and more to the individual. They need and want help from a qualified retirement financial planning advisor to provide counseling they can rely on.
The CRC® was created to fulfill the need for a retirement specialist program that demonstrates Certificants have mastered required subject matter, made a commitment to the retirement planning profession, and pledged to adhere to a code of ethics and continuing education.
When asked "How valuable is the Certified Retirement Counselor® program for helping improve your ability to counsel clients or retirement plan participants on their retirement planning needs?", 91% of CRC®s indicated it was "valuable" to "extremely valuable".  
Certificant Comments about the CRC® Program:
"The breadth and depth of knowledge I gained through the CRC® program has helped me become a better advisor to my clients facing retirement plan issues."
"The CRC® helps improve my credibility when talking about retirement-related topics."
"The CRC® certification has enabled me to articulate my specialization in retirement income planning."
"The knowledge gained during the CRC® Certification process has helped me develop into a well-rounded retirement counselor."
5 Reasons to Become a CRC®​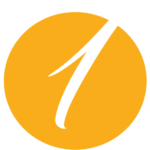 Reason #1: The CRC® is independently accredited by the National Commission for Certifying Agencies (NCCA)
The CRC® is accredited by the National Commission for Certifying Agencies (NCCA).
Achieving accreditation status is a rigorous process specific to the certification.  It includes creating an up-to-date comprehensive retirement planning practice analysis, linking the practice analysis to a psychometrically valid and reliable assessment instrument/exam and meeting extremely detailed requirements in regard to governance, responsibility to stakeholders, exam process and recertification.  As an accredited program, you can be assured that the Certified Retirement Counselor® has been evaluated by an independent group of experts to ensure the program is meeting best practice standards on an ongoing basis. An independently accredited retirement certification program with a holistic retirement planning curriculum can be at least one answer to helping advisors provide services under a duty of care standard in our new fiduciary world.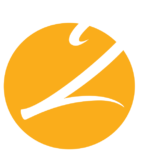 Reason #2: The CRC® program was developed by professionals, for professionals and is continually kept up-to-date and relevant.
The Certified Retirement Counselor® (CRC®) is a one-of-a-kind retirement financial advisor designation  program that enables financial professionals to address the challenges facing today's retirees. The CRC® retirement counseling program was developed over a two-year period of original research and analysis by a team of 100 highly-respected retirement financial planning advisors in partnership with the academic guidance of the Center for Financial Responsibility at Texas Tech University, one of the leading financial planning universities in the country. The CRC® Test Specifications address retirement planning and income management issues from multiple perspectives—including those faced in both private and government sector employer-sponsored retirement plans. The Certified Retirement Counselor® is InFRE's only certification, allowing us to focus full attention on ensuring that the program stays relevant and up-to-date.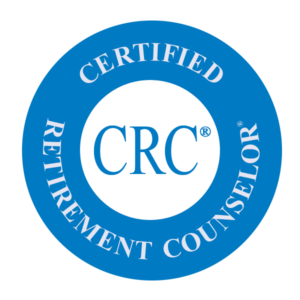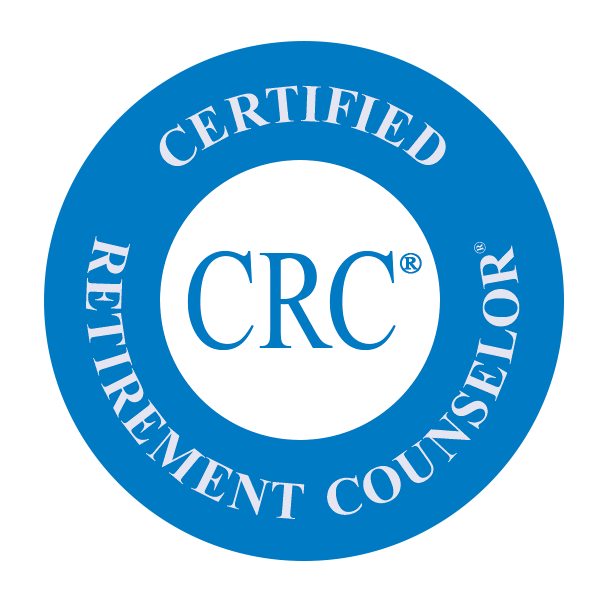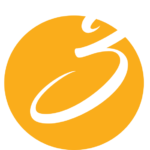 Reason #3: The CRC® program demonstrates a mastery of both retirement accumulation and distribution planning concepts.
Today's other retirement credentials typically cover only accumulation planning OR only distribution planning – not both. The CRC® program is the only retirement specialist certification that prepares retirement financial planning advisors for meeting today's comprehensive retirement planning needs.  The CRC® content also covers how to offer counseling based on behavioral finance tendancies, different communication styles and gender/generational considerations. 
The CRC® Test Specifications outline in detail the knowledge and task proficiency needed for Candidates to pass the CRC® examination. The five domains of practice are as follows:
Domain 1: Identify Needs, Concerns and Goals in Terms of Quantitative and Qualitative Factors by Career Stage/Phase of Retirement
Domain 2: Design Retirement-readiness and Post-retirement Strategies within the Context of the Regulatory, Operational and Structural Environment
Domain 3: Facilitate the Implementation of the Retirement-readiness and Post-retirement Strategies
Domain 4: Evaluate, Adjust, and Document Retirement Strategies Across Career Stages/Retirement Phases
Domain 5: Provide Education Materials and Programs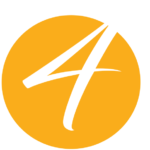 Reason #4: As a Certified Retirment Counselor® you will tangibly convey your commitment to being a retirement planning specialist.
Now more than ever, it is a significant differentiator to have the real and perceived knowledge that comes with CRC® retirement counseling certification. As one valuable component of your personal professional development, becoming a  CRC® will tangibly convey your commitment having the knowledge and skills required to help your clients or retirement plan participants make better and more informed retirement planning decisions. 
CRC® Certificants also make a commitment to ongoing education. To maintain certification status, CRC® retirement counselors must earn and submit fifteen (15) hours of continuing education (CE) annually. CRC® CE requirements may be fulfilled with firm element training and other required internal training programs. Insurance license and other license/certification CE may also apply. All CRC® CE is self-reporting and does not require pre-approval. More than 90% of Certified Retirement Counselor® Certificants renew their certification each year.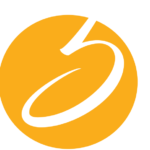 Reason #5: The Certified Retirement Counselor® program requires Certificants to adhere to a Code of Ethics.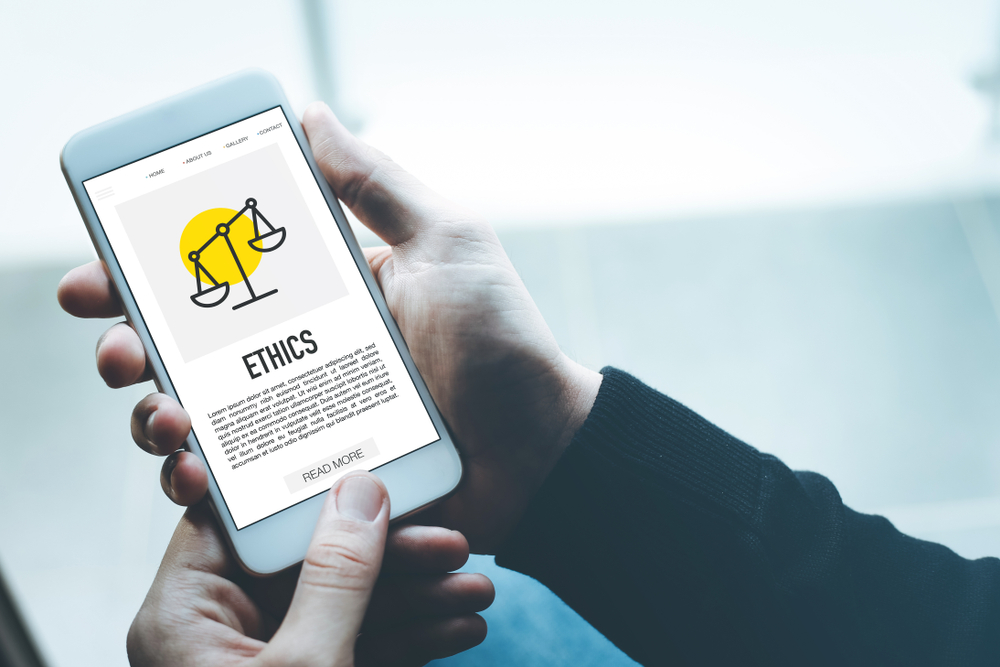 At the time of certification and each year thereafter, a Certified Retirement Counselor® must indicate adherence to the CRC® Code of Ethics. 
Importantly, and as it pertains to today's new fiduciary environment, the CRC® Code of Ethics includes "Acting in the best interest of the client or retirement plan participant" as one of its principles.  A Certified Retirement Counselor® also agrees to follow within his or her retirement financial planning activities both traditional ethical principles and the letter and spirit of the state and federal laws that regulate retirement advice, records, and transactions.
If you have any questions about the CRC® program or would like to register by phone,
call 847-756-7350 ext. 134.
InFRE is committed to the principle of equal opportunity for all certification applicants, employees and outside contractors. InFRE does not discriminate against individuals on the basis of race, color, sex, sexual orientation, gender identity, religion, disability, age, veteran status, ancestry, or national or ethnic origin in the administration of its policies, employment and other administered programs and activities.