Live and on-demand webinars
The Retirement Resource Center (RRC) is the professional development partner of the International Foundation for Retirement Education® (InFRE).


The Retirement Resource Center offers retirement-specific continuing education by leading experts to help retirement professionals fortify their client's retirement security and peace of mind.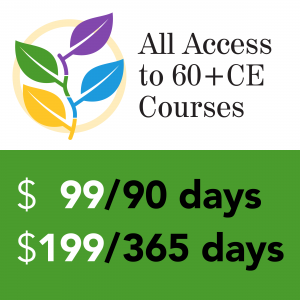 We've built relationships with the retirement industry's leading speakers, authors, trainers and professional development experts such as David Blanchett, PhD, CFA, CFP, Wade Pfau, PhD, CFA, Michael Falk, CFA, CRC, Curtis Cloke, LUTCF, CLTC, Brad Breeding, CFP, Denise Appleby, MJ,CISP, CRC, Bob Mauterstock, CFP, Lili Vasileff, CDFA, CFP, MAFF and almost 40 other retirement speakers and make them accessible to you on your desk, tablet or phone. New courses are added every month!
No exam is required for monthly live or weekly rebroadcast webinars — the best way to painlessly earn up to 52 CE credits throughout the year.
We report your CE credit directly to InFRE and the CFP Board, and email you a printable certificate for reporting other professional CE.
Live and on-demand webinars are $29 each or receive full access to 60+ on-demand courses/quizzes for 365 days for only $199 or 90 days for $99.
INDIVIDUAL NO-QUIZ WEBINARS + ON-DEMAND COURSES
Choose individual courses from over 50 no-quiz live/rebroadcast webinars or over 60 on-demand courses with quiz for CFP®, CRC®, and other CE credit – $29 each.
ALL ACCESS SUBSCRIPTION – 90 DAYS / $99
Save on continuing education with full access to three no-quiz live webinars and 10 rebroadcast webinars during your 90-day subscription, PLUS 60+ on-demand courses.
ANNUAL PREMIER SUBSCRIPTION – $199
Become a retirement expert with access to 12 monthly live and 40 weekly rebroadcast no-quiz webinars, PLUS 60+ on-demand courses during your one-year subscription.